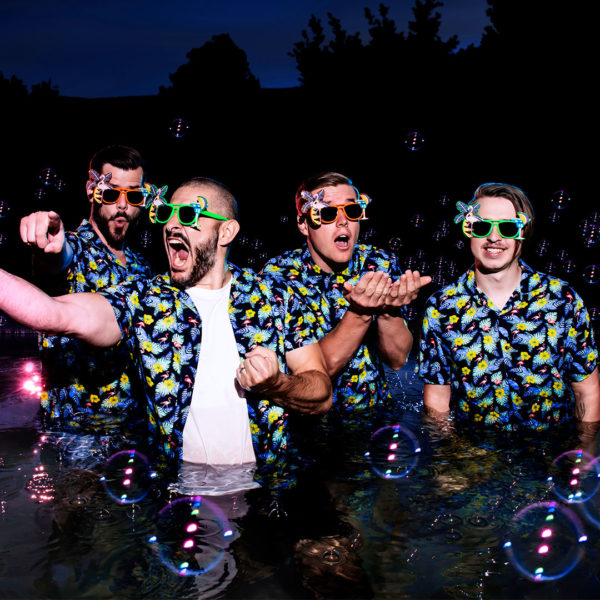 Graced with the looks of Brad Pitt, the dance moves of Jagger and the elegance of Beyoncé's bottom 4am's fun-filled, energetic melting pot of catchy toe-tapping tunes will literally get the party started.
Incorporating elements of Indie, Folk, Pop, African vibes, rock and even a bit of reggae love to finish it off, their melodic vibes are guaranteed to have you hooked in seconds. What sets the band apart is also the interactive live performance, focusing on crowd participation and just having an absolute blast on stage. 4am really thrive on making their shows an unforgettable experience.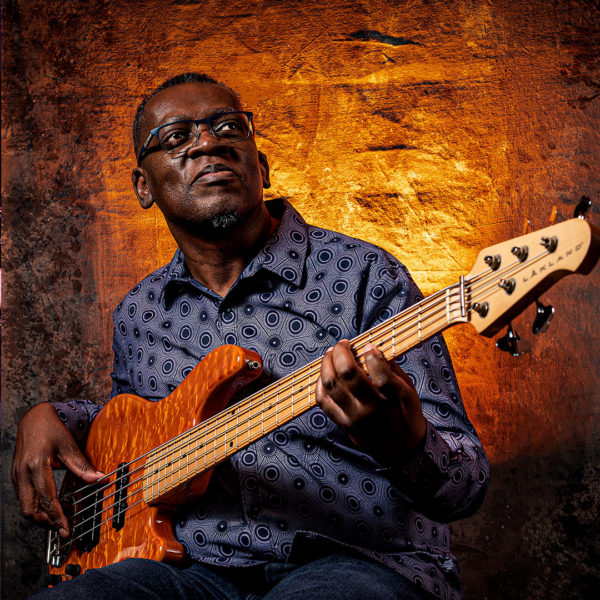 South African Bass Guitarist, Band-Leader, Composer & Music Educator, Concord Nkabinde, has contributed to many internationally acclaimed projects & Artists that include, Johnny Clegg, Lionel Loueke, Hugh Masekela, Joyous Celebration, Miriam Makeba, Ladysmith Black Mambazo, Phil Manzaniera, Roy Ayers and many more.
As a recipient of the prestigious Standard Bank Young Artist Award, Concord continues to produce music, collaborate, educate and influence younger creative voices.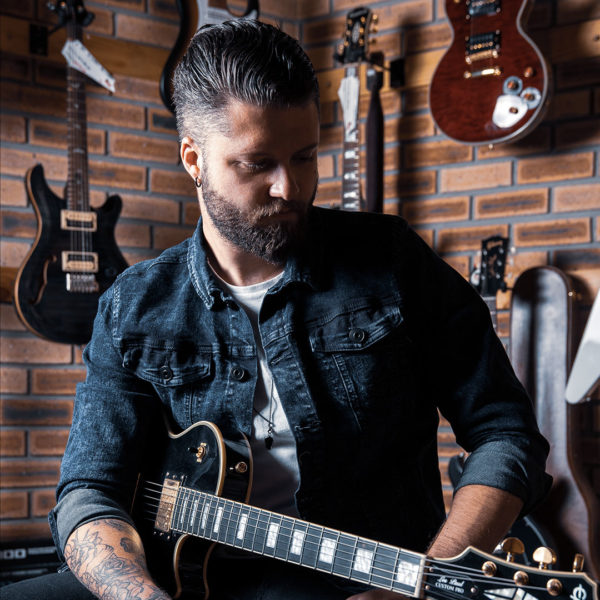 Ross van den Heever, known professionally as Ross Harding (born March 14, 1993) is a South African blues-rock musician from Johannesburg. He is known for his fusion of blues and rock music with strong elements of grunge and 90's rock, displaying a rich vocal tone and ability as a singer and guitarist.
In 2017 Harding formed the blues-rock band, Black Harbour, with fellow musician Kevin Hughes, and has made local and international progress performing, touring, and recording with Black Harbour. His debut solo record, Rest & Resurrection, is scheduled for release in 2021.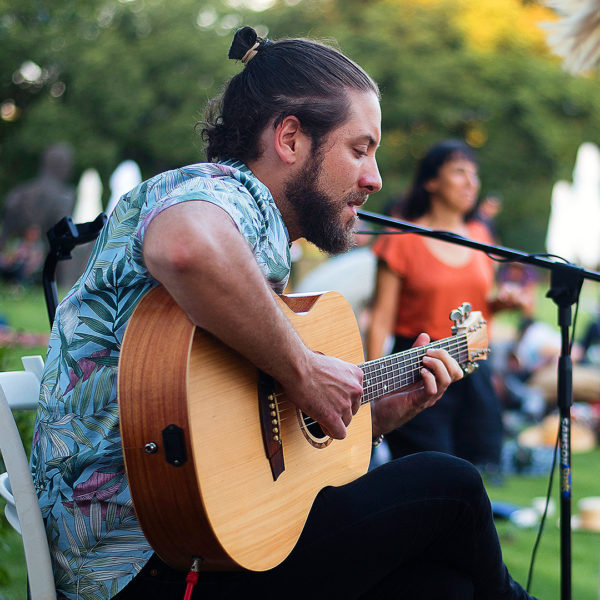 Nicholas Rumpelt graduated with a BMus from Wits University in 2014, majoring in Jazz Guitar Performance Studies under the tutelage of Carlo Mombelli, Hugo de Waal and Jonathan Crossley. He is a permanent member of West Of The Moon and has worked regularly with many of South Africa's top-performing artists over the past decade as a session guitarist & bassist.
With thirteen years of experience as a music educator, Nicholas has taught at many of Johannesburg's top private schools and universities. He is currently posted at Auckland Park Preparatory School & Yeshiva College, where he tutors guitar and bass.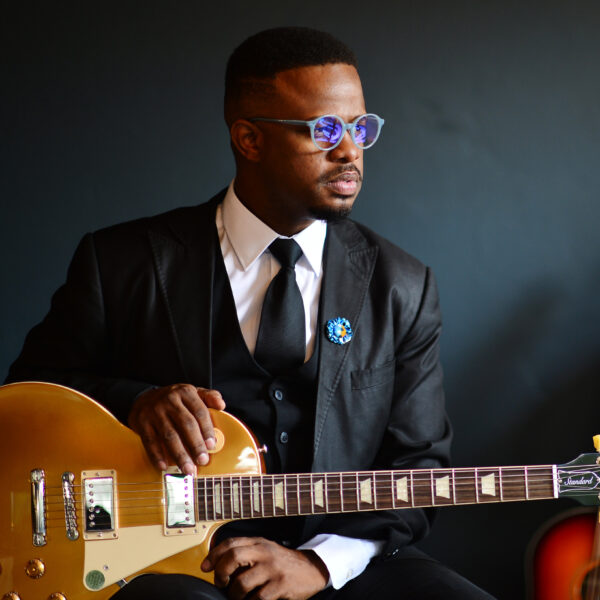 Billy Monama is a South African guitarist, author, composer, arranger, producer, educator, founder and managing director of The Grazroots Project. In 1997, Monama began his journey with the guitar inspired by the music of his childhood, which combined traditional ethnic sounds, African gospel and jazz.
A sought-after guitarist, Monama has worked with artists including Themba Mkhize, Abdullah Ibrahim, Andile Yenana, Sibongile Khumalo, Victor Ntoni, Sipho 'Hotstix' Mabuse, Mbongeni Ngema, Dorothy Masuku, Abigail Kubeka, collaborative performance with Dave Koz, Denise Jannah and many others.
In 2016, Billy and Andy Innes released their album: Brothers, a collection of original pieces written and arranged for the acoustic guitar in traditional styles. In October 2017, he released his debut album: Rebounce and in 2020, released tutorial videos: Introduction to South African Guitar Styles Vol.1.
For more read: www.billymonama.co.za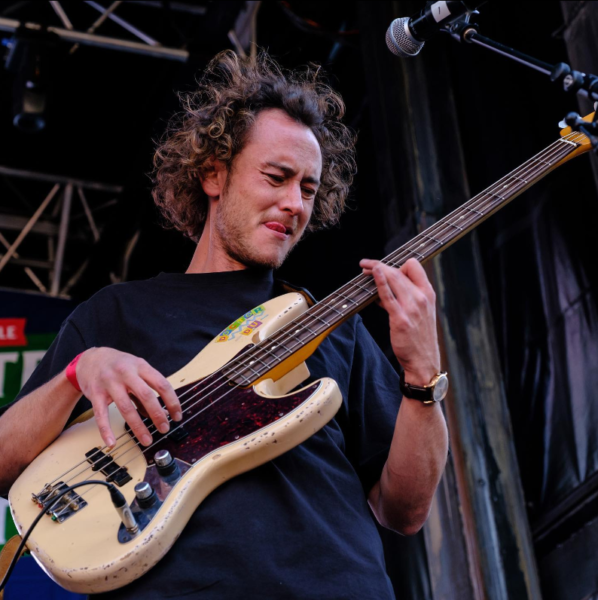 Duard Musk (Doctor Du) is a qualified professional bassist, composer and arranger with 10+ years of active experience in live performance and recording ranging from the most intimate of venues to some of the biggest stages South Africa has to offer.
Duard has been fortunate enough to have played more than 100 shows across South Africa within the last 10 months, sharing the stage with some of the biggest names on the South African circuit, such as Francois van Coke & Die Gevaar, Jack Parow, Elandré, Synth Peter, Albert Frost and many more. With every act being unique in sound and genre, Duard has been forced to become a musical swiss army knife – able to adapt to any sound. This is a skill that he believes sets him apart from the rest because ability is nothing without versatility.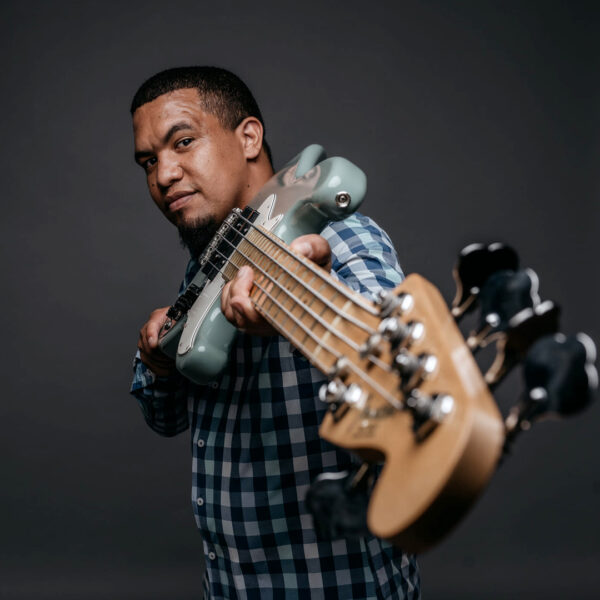 Born on the 14th October 1989 in Ceres, a small town in the Western Cape. Born into a musically family, the urge to pick up an instrument came naturally. At the age of eight Carlo learned to play the guitar from his dad, Gerhard Jooste a guitarist in the local church at the time.
Carlo came up as a young guitarist in Ceres, also involved in church bands. It was only in his late teens did Carlo adopt an uncontrollable desire to play bass. His passion for music and his knowledge of guitar accelerated his ability to learn the bass. Carlo quickly grew popular in Ceres and with fellow musicians from different churches as well as neighbouring towns, right up to Cape Town which is roughly around 140km away.
It was because of his consistency in becoming a better bassist that led to Carlo getting opportunities to play for some of Cape Town's big artists and instrumentalists, the likes of Allou April, Kunjalo(Choir), Wilmot Fredericks, including the late Robbie Jansen. Carlo was called up to Johannesburg in 2009 to play with the Pop Star group Jamali. This led to his big break playing for the South African house group and hit sensation, Mi Casa.
J Something, Dr. Duda and Mo'T of Mi Casa became very fond of Carlo and decided to make him the group's resident bassist and musical director of their band to this present date.